Milford range has been a huge success since Launch: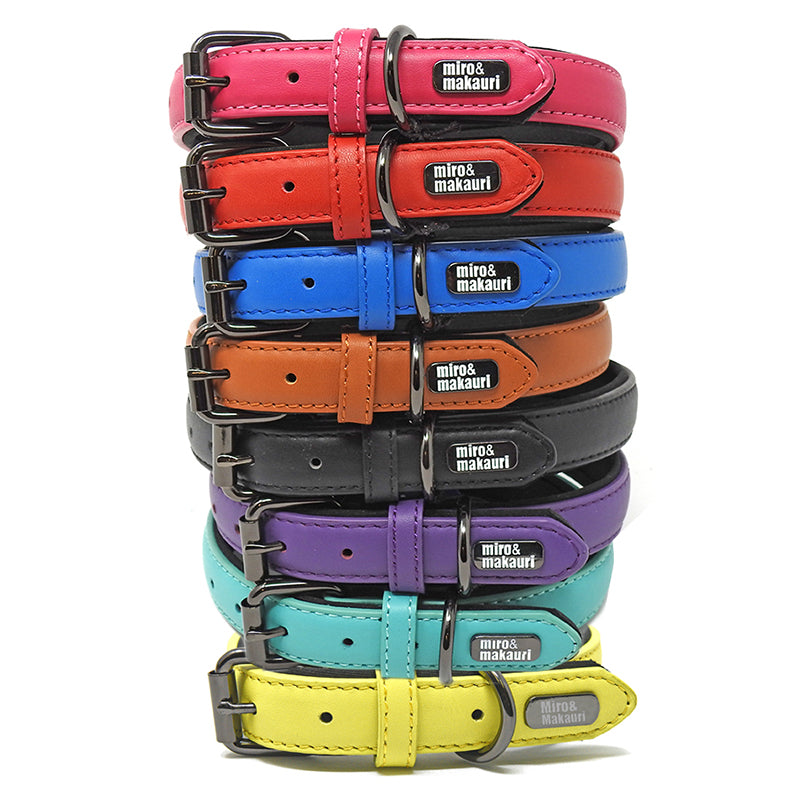 Have you laid your eyes upon the Milford range yet? You'd know if you have, its completely unmissable. If you have been lucky enough to try it on for size with a customer's dog or even your own, then we know you're remember the range.
With its sleek lines, perfect stitching and Miro and Makauri official badge, its simply unforgettable. Add in the colour range we're offering it in, from the soft tan brown, to the look at me hot pink, nestling neatly alongside the more traditional red and the bright sky blue, this range looks amazing on display.
Keeping to our trademark of bringing not only style to the forefront of importance in design, but comfort and practicality too, the Milford range is neoprene lined, including the handle on the lead.
We're already seeing the Milford range all over the Instagram scene, with dogs of all shapes, sizes and backgrounds, out and about, with their owners knowing, they're dogs are at the front of the queue when it comes to style.
To round off what Is a truly unmissable and epic line from Miro and Makauri, let's talk price. This range is reasonable and we mean seriously reasonable. Real leather at an affordable price for both retailer and customer. As far as we can see it, can you afford not to have this range on your shelves?
Scott Heinemann