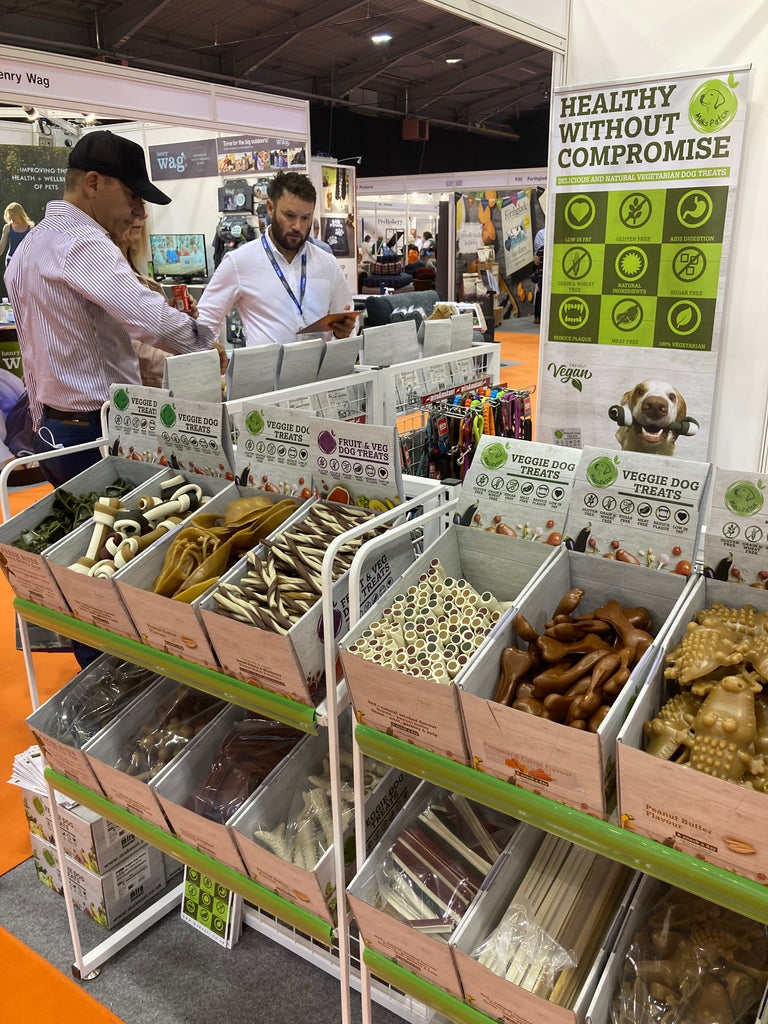 Scott and I may not have had the most auspicious start for PATS Telford, but after finding diesel at the seventh attempt, being delayed for two hours on the motorway and forgetting a display unit! .... I am happy to say that we had a great show.
The atmosphere was excellent, with exhibitors and visitors alike finally meeting face to face after being unable to do so for so long.  I have to say in general it must have been the most positive and buoyant I have experienced the industry to be in a long time. Thankfully that spilled over onto our stand, where we had a fantastic two days.
The last few years Miro & Makauri have worked incredibly hard and believed strongly in our new direction - launching & incorporating our 'Mak's-Patch' plant-based treats into our range. So one of the most rewarding aspects of PATS was consistently hearing the positive feedback from our current customers on how well our veggie treats are performing in their stores and how supportive they've been on our journey so far.
Buoyed by this, the Miro team also met some fantastic new contacts in the industry now keen to stock Mak's Patch, which can only mean more and more people to 'treat their dogs without meat'. 
So PATS it was worth the petrol station hunting and we look forward to seeing everyone at the next one!