Crufts 2020 - Amazing Feedback about Mak's Patch veggie Dog Treats. So many were bought for dogs with allergies and underlying illness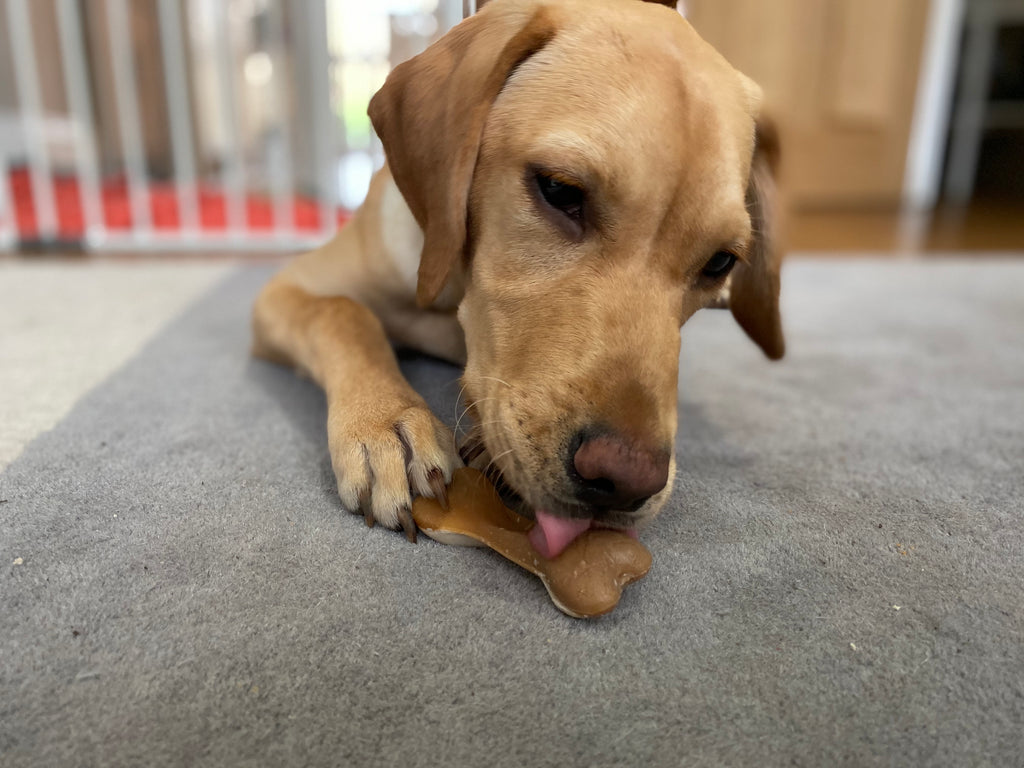 We attended our second Crufts this year, we were in Hall 1 on stand 114a of Crufts 2020.  With 155,000 people attending we didn't know quite what to expect.
We displayed and sold the Miro & Makauri Step-In Vest Harnesses, The Milford Leather Collar and Lead range, Silicone Paw Led Blinkers and Bungee Leads and our Trekker and Adventurer Harnesses and not forgetting to mention our range of Mak's Patch Veggie Dog Treats.
All the products sold really well with lots of interest, the LED paw blinkers were extremely popular as were the Bungee leads, which made an immediate difference to one lady who's dog pulled on his regular lead but upon using the bungee lead the pull and pressure was significantly reduced.
Our Trekker Harness was bought by someone who does Parkour (free running) with her dog and found the design to be perfect for not only keeping the dog secure but also to allow plenty of movement whilst running and jumping.
The Mak's Patch Veggie Dog treats went down a storm and we found out from members of the public that lots of dogs are suffering from allergies and illnesses, which means a lot of foods are not allowed to be eaten by them.
Upon discussing the allergies and illnesses with lots of different dog owners we found that the Veggie Treats are a really good alternative snack that the dogs are allowed to eat even if they have certain underlying health issues and even if they don't,  the dogs love them.
The veggie treats are Low in Fat which meant that dogs with Pancreatitis can enjoy them as can dogs suffering with obesity, bladder stones, heart disease and diarrhoea
The treats are also gluten free so if your dog has a gluten intolerance which causes their small intestine to become inflamed and an allergic reaction makes the dogs immune system attack their own gastro intestinal tract.   You may become aware of a gluten intolerance as a dog can suffer with diarrhoea, lose their coat condition and even lose their har and lose general body condition.
The treats are Grain & wheat free so if you dog has an intolerance to grains the Mak's Patch Treats are a great choice.  It may be difficult to diagnose a grain allergy, but typical symptoms of any allergy are, Itchiness, excessive hair loss, bald patched, inflamed skin, sores and scabs, hot spots. 
The Mak's Patch treats are Sugar Free, which has great advantages over sugary treats which can give your dog an upset stomach or diarrhoea, your dog may get cavities in their teeth, gain excessive weight and sugary treats can affect their hormones and give them diabetes.
As the treats are 100% vegetarian and most are vegan means the dogs are not only having healthy treats, but being omnivores means they are quite happy to eat a veggie diet and as they are able to transform amino acids into protein's they can digest these with no problems at all. 
Check out the full range of flavours and shapes today.
To sum up Crufts 2020 was very worthwhile in getting lots of customer feedback and finding out from the public just how good our Mak's Patch Veggie dog treats really are. 
Scott Heinemann