All-Natural Chews & Treats Featured at Crufts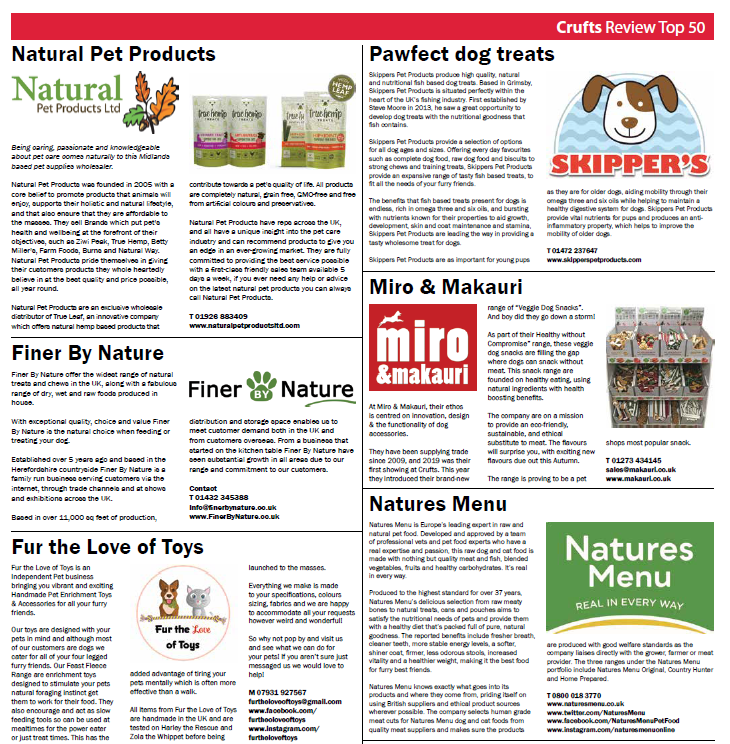 Miro and Makauri are a wholesale pet supply company that offers a range of pet accessories and all-natural dog chews and treats. We sell our wide range of high-quality products to small independent shops and pet-based businesses across the country.
Our products are designed with classic and modern tastes in mind, ensuring every owner can find something that suits their dog. Not only do we feature dog accessories, we also focus on vegetarian and vegan dog snacks that are a great alternative to tasteless rawhide chews.

That's why we were really chuffed to be part of the Crufts review Top 50 in Business and Industry Today!

They could see our enthusiasm for our snacks and clearly were just as excited as us about the launch of the treats:



Don't worry we will be attending Crufts again next year with some of our new upcoming stock to keep those hungry hounds full of energy for the big event!
Amanda Pixel Union