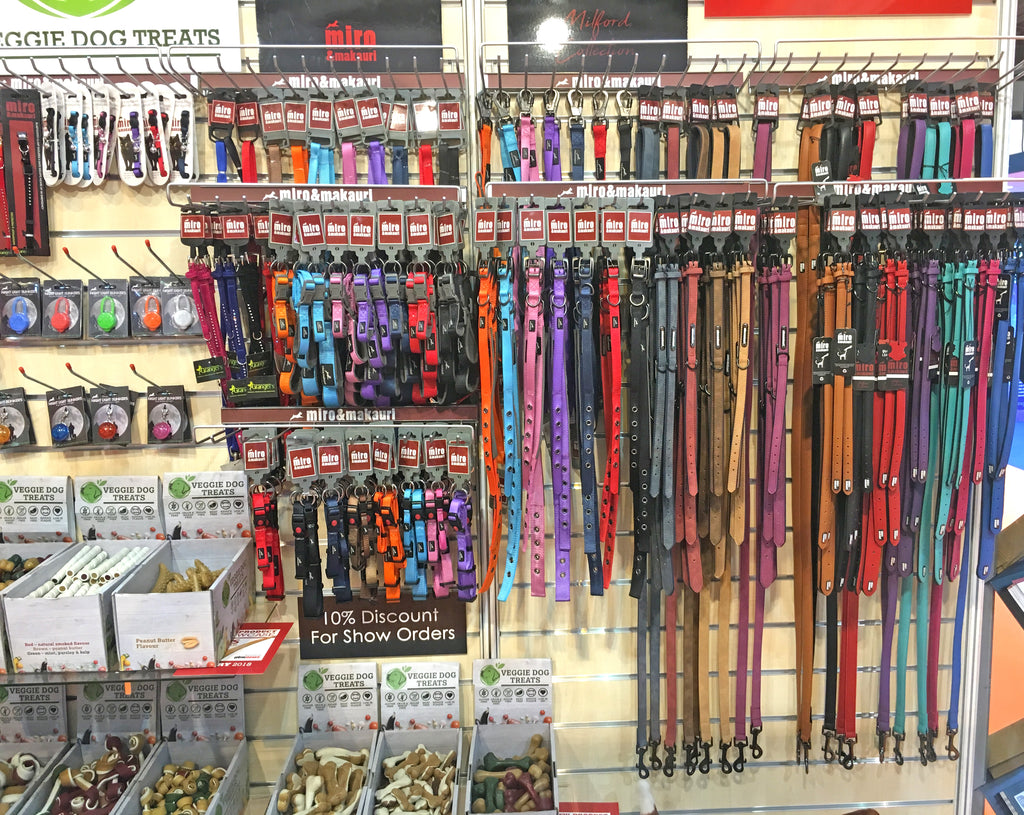 So, our most recent adventure out of headquarters, saw us display at Pats Telford. This was a first for us as a company and what an experience, it was. We were incredibly pleased to see so many familiar faces, put some faces to names from many telephone conversations and of course plenty of new faces.
At the forefront of our display, saw our sell out Milford range, it needed no introductions from us, as those that already stock the range will know, its sparkle and dynamic design features sells itself. The next special spectacular, our VEGGIE DOG SNACKS, the full range, compliments each other completely, with the natural colours of the ingredients, standing out of their own accord. The Tasman faux leather range, bringing its desert feels with it, was admired by all that viewed it, with its subtle colour range, fantastic feel and of course our Miro and Makauri badge.
Of course, we had all our old favourites too. The nylon padded and safety ranges made an appearance, our new style of training harness, with 5-point adjustment system, the super strong bungee range and of course our milo monkeys and tuff toys, accompanied us on our trip.
For us at the Miro and Makauri team, it was immensely rewarding to hear such fantastic feedback on our products from members of retails teams up and down the country. Watching potential new customers reactions to our ranges and speaking to existing customers on their thoughts to all the new products we have been able to offer to them this year, was the lead to our collar, over the two days we displayed.
Chad Heinemann